Real Estate Software | Property Software
Appraise-It(USA)
Appraisers Choice(USA)
Argus Real Estate Software
Cougar Software
Datappraise(USA)
DataPrompter(USA)
Estateman(UK)
GoReport®(UK)
IREM Financial Analysis Spreadsheet(USA)
Landlord's & Flipper's Cash Flow Analyzer
MRI Software
Narrative Appraisal Software
Propman Software(UK)
Qube Global Software
ValuePro Software(Aus)
YARDI Systems
Appraise-It

http://www.sfrep.com/appraiseit/
Appraise-It assists with the preparation of Appraisal reports with:
• A user interface that includes the Common and Global Response Databases, the Lender and Neighborhood Databases, WinComp Comparable Database, a spell-checker, extended comment capability, as well as automatic calculations, and transfers of information.
• Multiple Font Sizes, Typefaces, and Attributes.
• Square Footage Calculator.
• EDI Support - E-Mail Your Reports.
• Import Function and import images.
• Digital Signatures and Security Management.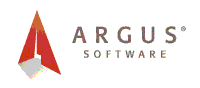 www.argussoftware.com

ARGUS Software™ has been in existence for over 25 years and supplies its products to the industry and clients in over 60 countries.
ARGUS Software's products have become the industry standard and provide the complete solution for managing and improving commercial real estate portfolios. More than 90,000 users from 10,000 of the industry's leading owners, managers, financial institutions, brokerages and REITs employ ARGUS Software solutions to improve the visibility and flow of information throughout their critical business processes. These processes include asset management, asset valuation, portfolio management, budgeting, forecasting, reporting, lease management, collaboration and knowledge management.

ARGUS Software's clients are among the world's top REITs, brokerages, institutional investors and developers. ARGUS Software is intimately committed to movements—such as the push for global standards—that are shaping the industry today. To that end, ARGUS Software is an executive member of OSCRE, the Open Standards Consortium for Real Estate, as well as an active participant with the world's top real estate trade organizations. Additionally, ARGUS Software has affiliations with the graduate real estate programs at over 75 universities worldwide.

ARGUS provides a wide range of programs for:
Portfolio Management; Valuation (Capitalization–formerly Circle, DCF, Asset Management–formerly DYNA); ARGUS Property Budget™; Development Appraisal and Budgeting; ARGUS® CRM (formerly ARGUS Lease CRM™); ARGUS Office Escalations, which uses BOMA International's approved methodology for calculating office expense escalations; and ARGUS Zone™, a state-of-the-art ecosystem solution platform.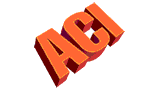 AppraisersChoice.com
Appriaser's Choice provides software solutions for real estate appraisers, lenders, and valuation professionals. ACI offers versatile solutions to accommodate the business needs of a single appraiser office, large appraisal companies and financial institutions.

The company provides a collection of software programs for appraisers:

•ACI Collection — Residential forms for every type of assignment, integrated order tracking, an intuitive comps database, digital photo management, and many appraiser-friendly features.
In addition, there is S.M.A.R.T., which allows users to import data from MLS systems and auto-populate the 1004MC Addendum; Market Conditions Addendum eService–import MLS Data, analysis tool to organize and classify data and import directly to the 1004MC and import comparable data from your MLS provider; Bing™ Maps; Secure Signature; EServices–industry connections to access data providers and a delivery portal for national clients and more.
• ACI Sketch™ — A draw-first sketching tool that fully integrates with ACI Report and CRAL Report Pro.
• ACI365™ — Worksites & Websites for Appraisal Professionals
An appraisal office–online. Manages appraisal orders, client billing, and company payroll from anywhere with an Internet connection. Build a company website quickly using templates and a friendly user interface.
• Lighthouse™ — Provides appraisal report translation and EDI delivery of reports to lenders and national appraisal firms.
• CRAL Collection — Includes English and French residential forms, integrated order tracking, an intuitive comps database, digital photo management, and other features designed for the Canadian market.
• Partners — A direct connection to leading industry clients and services, including appraisal review and EDI delivery, and can be partnered with the choice of an ACI Premier Service Subscription to provide a comprehensive reporting solution.

Premier Service Clients receive software updates and access to toll-free technical support from ACI's Technical Solutions department. Premier 24/7 Service Subscriptions are available.

www.datappraise.com
Datappraise comprises two separate but integrated products: Datappraise Web and Datappraise Office. Datappraise Web is a comp and subject property database that you run from the users browser. Datappraise Office is a Word and Excel Office Add-In that provides a ribbon menu hosting a rich set of features to aid in the generation of the appraisal reports.< br/> Included with Datappraise Office are Word and Excel templates, easily customized, that serve as an excellent starting point for automating the creation of appraisal reports.
All property information is pulled directly from the web into Excel and Word.
Other features are:
• Access and maintain all of comps and subject property information from anywhere.
• Use your web browser to search, enter or update properties from anywhere.
• All property information is pulled directly from the web into Excel and Word.
• Draw a circle or rectangle on a map to search a geographical region and map selected comps with multiple la be ling options.
• Database complies with the Appraisal Institute Commercial Data Standards.


DataPrompter®
DataPromoter improves and standardizes reports prepared using Microsoft Word, including reports, proposals, sales letters, contracts, and other documents. Provides automatic prompts for data that needs to be changed. DatePromoter is especially useful for business, law, sales, appraisals, finance and real estate documents.

• Instantly create new documents from scratch or from "boilerplate" content.
• Boilerplate documents provided for tenancy agreements, assignment, possession and right of entry, maintenance covenants and other tenancy related clauses.
• Automatic prompts for names, addresses, dates, and other values that need to be changed.
• Import values from databases and spreadsheets, including building areas.
• Import values from XML files (XML-enabled versions of Word only).

An add-in provides facilities for appraisal report purposes, including an Appraisal Standard with building area data.

www.GoReport.com
GoReport's on site inspections software saves time by automating many admin tasks on site. The program enables the user to
• Capture text, dictation, images, maps and more, digitally.
• Upload from an iPad to user's account while on site.
• Access survey reports through a desktop browser; edit and preview for free.
• Publish on site surveys to PDF, MS Word, Excel or Zip.
• Use and customise popular reporting templates from the designer's free 'Library'.
Auto image and dictation indexing are just two of the key features of GoReport which can help reduce errors.
The user can automatically tag images and dictation to the required section of the report, instead of finding them later and then importing them to the correct place.

www.estateman.co.uk
Estateman provides a:
• Property Register
• Tenancy Register
• Property Manager's Diary
• Progress and Comparables
• Report & Export Wizard There are additional accounting Modules (incl. rent receivable, service charges, cost &amp: maintenance control, accounts payable and bank accounting)
IREM Financial Analysis Spreadsheet

www.irem.org

The IREM Financial Analysis Spreadsheets enable the user to:
• Amortize and analyze property loans
• Arrive at net operating income (NOI) based on property income and expenses
• Calculate cash-on-cash return, value enhancement, net present value (NPV) and internal rate of return (IRR)
• Create T-bars to visualize income stream
• Establish market rental rates using a comparison grid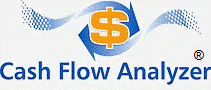 www.rentalsoftware.com
Flipper supplies:
• Rent Roll
• Forecast cash flow for 20 years
• Determine effect of capital improvement on investment
• Compute federal and state income taxes
• Compute new or assumed loans, interest-only loans, and adjustable rate mortgages
• Rate of return for each year of ownership, including cumulative cash generated
• Financial ratios, including DCF, GRM, IRR, MIRR, and NPV
• Sensitivity analysis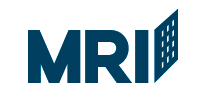 www.mrisoftware.com
MRI Software® was founded in 1971, in Cleveland, Ohio, by Fred and Sid Goodman to provide timely, accurate reporting to the global property management industry, as well as to corporate real estate managers.
MRI is truly international with support based in North America, Europe, Japan, Singapore & Hong Kong, Australia & New Zealand, and EMEA.
MRI Software has property management & accounting suites for:
• Multifamily properties
• Office/Industrial/Retail properties
• Corporate Real Estate

In addition there are units for:
# Affordable Housing, for the comprehensive management of subsidized communities.
# Application Tool Kit, providing a suite of easy-to-use tailoring tools.
# Accounts Payable, takes control of the bill-paying process.
# Corporate AR, simplifies the real estate receivables process.
# Enterprise Ledger, supports the most sophisticated corporate consolidated and portfolio accounting requirements.
# ForeSight, for complete budgeting, forecasting and projections.
# General Ledger, a reporting tool that provides complete control over financial information.
# JobCost, easily tracks all costs from inception to completion.
# LeaseFlow, a lease-tracking module that shortens the leasing cycle.
# Plato, an ad-hoc reporting tool that pulls together information seamlessly.
# Purchase Order, integrates seamlessly with Accounts Payable and General Ledger applications for one point of data entry.
# ReportDesign, helps you tailor reports to your unique requirements.
# ViewPoint, an asset management solution that empowers smarter decisions.
# WebDesign, provides for the creation or customization of web pages for web-based property management or corporate real estate solutions.
Narrative Appraisal Software (USA)

www.Narrative1.com
A simple yet powerful program designed to generate narrative appraisal report. Narative1 enables the user to write appraisal reports using Microsoft Word and Excel.
The program includes professional appraisal templates, valuation spreadsheets, a comps database, mapping with Google Earth and numerous ancillary tools.
Templates are provided for retail, office, multifamily, mixed-use properties. These are designed to meet the latest Uniform Standards of Professional Appraisal Practice (USPAP) requirements. The system can be used as supplied or customized without advanced computer skills.
There is a facility for Unit Sales Analysis and Discounted Cash Flow Analysis.
Narrative1 also provides CommercialExpress, a 'short-format' commercial appraisal that enables fast data input, analysis and report generation.
Propman (UK)

www.grosvenorsystems.com/propman
Propman provides property management and accounting software for owners, investors, agents, block managers and occupiers. This includes an Online Portal that provides communication with tenants, suppliers, clients and users. There is also a Survey App that will save time completing surveys or inspections on the move and it auto-syncs with Propman Software.
Qube Global Software

www.qubeglobal.co.uk
Details to follow

valuepro.com.au
ValuePRO has offered a complete practice management solution for Australian Property Valuation firms since 2002. ValuePro integrates LIXI Integration with Valex, SmartVal, VMS.
It also provides support for APEX Mobile Sketch, Nexus and DISTO products.
This software suite provides for mobility, communications, integration with other office products (including, word, MYOB, mapping and LIXI). The program enables the addition of customised fields for sales or valuations and allows the customer to create their own report templates, with sophisticated valuation calculation and QA modules using just MS Word and Excel.
The system includes:
Presentation of Documents within Documents
Subject Property and Comparable Lease Analysis
Presentation of Comparable Sales
Automated Graphs and Charts
MS Excel Modelling
YARDI Systems

www.yardi.com
Yardi
has been established for nearly 30 years and now has 25 offices around the globe with around 2,000 staff. Yardi software is used for the management of 8m residential units and 16bn square feet of commercial space. The company provides integrated real estate investment management, accounting and property management software that enables managers and owners to work more efficiently, deliver superior services and improve cost control. In particular, for commercial properties it provides:
• YARDI Voyager™ for Office & Industrial Market.
Yardi Voyager is a fully integrated business-wide software solution for office and industrial real estate management. It is a property, asset and financial management system built on a single platform with portfolio-wide access to real-time information with drill down. There is a complete YARDI Voyager Suite™ that provides additional value and capabilities including:
• Advanced business intelligence
• Valuation, modelling and forecasting
• Commercial portals
• Customer relationship management
• Online procurement and invoicing
• Online tenant payment and electronic check processing
• Integrated document management
Real Estate Software Books
Bayfield, Natalie and Philip Bowcock. Advanced Excel for Surveyors. London: Estates Gazette, 2003.

Ben-Nathan, Paul. Spreadsheets for Valuations – 50 Worked Examples Using Microsoft Excel 2010 London: RICS Books, 2013.